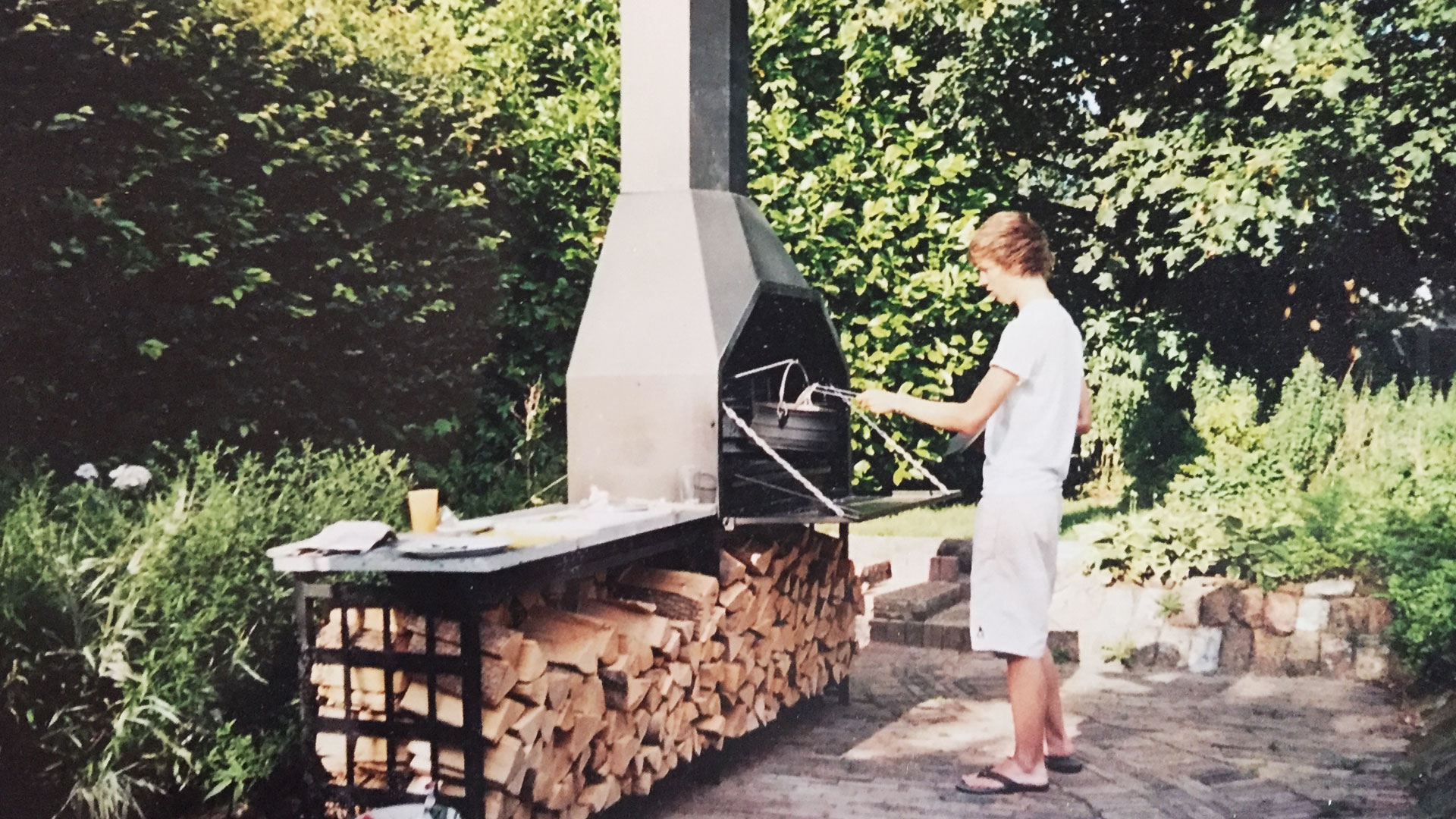 15 Feb

Our braai is going with us to France!

It's now been more than twelve years since my wife and I visited the country estate fair at 'Landgoed Heerlijkheid Mariënwaerdt' in the Netherlands' Betuwe nature area. It was a fine August day and after wandering around for a few hours, we came across a stand under a beautiful big oak tree. Here the people of Comfort Trade were revealing the braai and all its abilities to visitors. We were mesmerised! As BBQ lovers, this braai had endless possibilities and it turned out that actually it wasn't simply a BBQ, because you cook on wood. We were really enthusiastic when we left for home, and from that moment the braai was discussed regularly in our domestic circles.

A year later we came across Comfort Trade's stand at the country fair again, and once more our enthusiasm was quickly rekindled. There was no stopping us, and we decided to buy this challenging cooking and BBQ equipment on the spot. We also bought as many accessories as possible, like the cast-iron cooking pot and the wok.
Workshops with professionals
Despite being reasonably proficient in the kitchen and behind the BBQ, this equipment does require some insight and explanation. By appointment, the experts from Comfort Trade came to cook for us. They gave us an insight into all the possibilities and our guests were delighted! To acquire more skills ourselves, we attended a Comfort Trade course near Zwolle soon afterwards. Several professional chefs hosted short workshops explaining the many possibilities of the braai, with great pleasure.
The centre of outdoor life
Then we headed back home even more enthusiastically, and since then the braai has been at the centre of our outdoor life. Both our Weber BBQs have remained unused since then. We prepare lots of dishes on the braai for birthdays and anniversaries (also of family members), from the obvious spare ribs and chicken to very refined dishes with scallops or asparagus. We even enjoyed the braai in midwinter with a thick layer of snow when my sister came over from New Zealand. Enjoying chilli con carne from the potjie, spare ribs from the BBQ and chicken wings in teriyaki sauce with sesame seeds. All set off by the warmth of the braai and of course a glass of mulled wine.
The braai has been a success for all occasions. Plenty of anecdotes came to the fore among neighbours, friends and family members, that are still being talked about over time. So when we recently announced we were moving to France, several enthusiasts wanted to take over our braai. But we've enjoyed that braai so much that we just can't imagine life without it. So it's coming with us to the Dordogne and we're sure to experience many more anecdotes and stories with it.We're looking forward to it.
Tonden (NL), January 2021