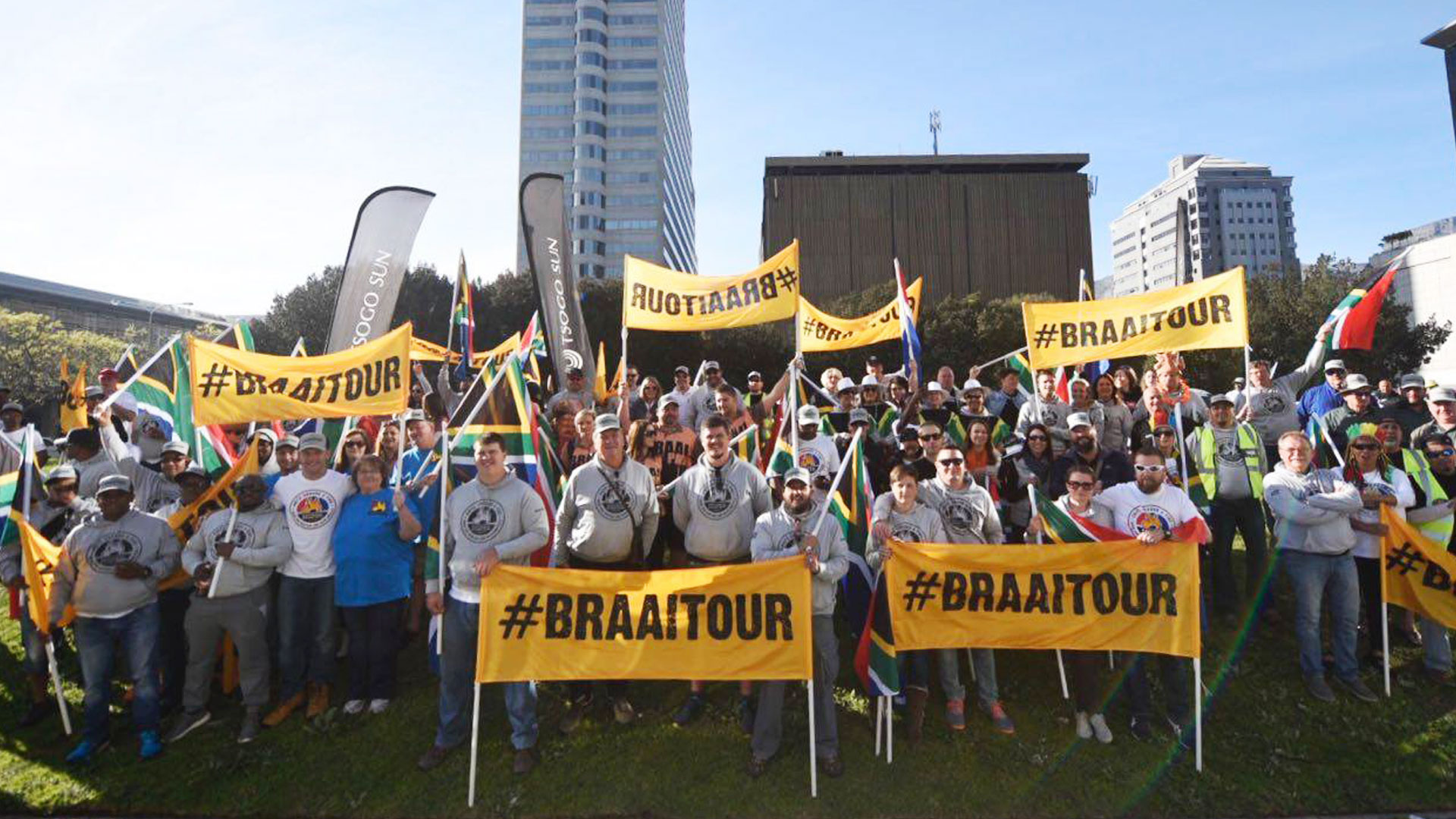 13 Feb

National Braai Tour, on the road with Jan Braai

South Africans are hospitable people. Guests are always welcome, particularly at a braai. They simply add another plate. And that also applies to the National Braai Tour that braai legend Jan Braai has been organising for many years. The tour focused on braai, food and drink and plenty of conviviality in the early years. Until Then in 2017 Comfort Trade became the first to have the opportunity to take part with a European team. An unforgettable experience, which immediately tasted like more.

The principle of the Braai Tour is simple: a full week together enjoying everything a braai has to offer. Do that in a beautiful country and with an enthusiastic group and success is guaranteed. We took up this challenge in 2017 with 20 enthusiasts from our dealer network. We joined a wonderful mix of people and cultures who, despite different backgrounds, had one thing in common: the braai feeling.
Firing-up the braais every day
Along the way marvelled at the natural beauty South Africa has to offer. We enjoyed it even more knowing we would gather together at a campsite at the end of each day's journey. After a daily briefing by Jan Braai, the braais would be fired up and everyone created a wonderful braai 'jam-session'. In the country said to have invented the braai, we were constantly surprised by the delicious dishes that emerged from the braai. The dishes were inspired by the place we were visiting each time. And let's not forget the varied company, and the delicious beers and wines we were served. Reasons enough to mingle around the campfires until late into the night and to talk over yet another amazing day.
The first Braai Tour in 2017 was such a success that we joined forces again with a European team in 2018 and 2019. 2020 was originally scheduled, but of course had to be cancelled. With all the wonderful memories from the previous tours, we can't wait for them to start again. We'll definitely be back when Jan Braai again organises his famous National Braai Tour!